About Me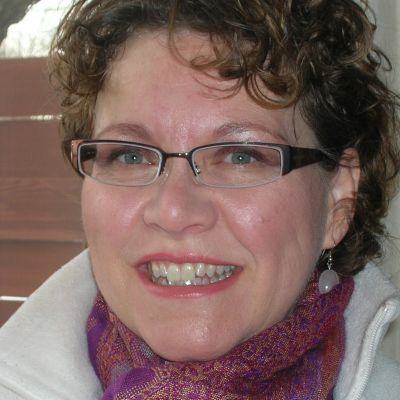 "My love of natural healing started when I was young - weeding in the garden alongside my beloved grandmother, cooking the bounty of the harvest, and whipping up natural remedies for an upset tummy, poison ivy rash, or sore muscles. Today, I carry with me Grandma's love of plants, clean eating, and home remedies. She birthed 12 children, nursed all of them, and lived to be 98. I'm grateful she was able to meet my children before leaving her earthly body."
"My health struggles began when I suffered my first migraine headache at 11 years old. I had chronic acne, irregular periods, extra weight and general fatigue. It wasn't until later in life I realized much of my bad health was a result of eating too many of the wrong foods, not enough fruits and vegetables and possibly the biggest concern was exposure to gasoline tainted well water. For many years my parent's could not figure out why our well water smelled of gas. We took to distilling our drinking water but continued to bathe and cook with tap water. A few years later it was discovered that the business next door had severely cracked underground gasoline holding tanks that were leaking right into our water table. Bingo! Sad to say but my father contracted bladder cancer, my mother battled ulcerative colitis, my brother ulcers and my sister irritable bowel dysfunction. After this realization, my passion for holistic health was ignited."
"As a Master Bodyworker my professional journey has taken me down many paths. Since 1999, I've been a Board Certified Massage Therapist. I'm certified in prenatal and postpartum pregnancy massage. I studied The Arvigo Techniques of Maya Abdominal Therapy® in Belize, Central America with Dr. Rosita Arvigo and have given over a thousand abdominal therapy treatments since 2005. I've learned flower essence therapy and cupping from Julia Graves, creator of the Lily Circle Flower Essences and author of The Language of Plants. Given my diverse skill set and bank of knowledge, it is Rosita and Julia's commitments to sharing these life changing therapies that continues to inspire me to help others on their journey to health wellness. I look forward to sharing in your journey."
Jill Shepherd, Master Bodyworker
Board Certified Massage Therapist (BCTMB)
Professional Member of the American Massage Therapy Association (AMTA)
Professional Practitioner and Member of Maya Arvigo International Association (MAIA)
Please call 970/880-1301 with questions or concerns.